Moving is not always a good option for the average homeowner. It's expensive, time consuming and once you've moved, you have nothing to show for it other than a new mortgage. If you want a new, or like new home, consider installing a loft conversion or an extension instead of shopping for a new home.
The average homeowner can increase their home's value by up to 20% with a loft or extension. That's more value than adding a bedroom (11% added value) or a bathroom (5% added value). Depending on the home, and the cost of the conversion or extension, you can also totally change the layout and personality of your existing home.
Why You Should Consider a Loft Conversion or Extension:
Increases your home value more than any other feature (20% added value).
You don't have to go through the expense and hassles of selling your existing home and finding a new one — with all its maintenance and improvement issues.
You get all the advantages of gaining a bigger property and more living space without all the stress and costs of having to move to a new home.
Increases your storage as well as living space.
Can improve the layout and functionality of your existing home.
Can create a new look, better living vibration, and personality in older, closed homes.
Can open up a closed-in layout, or close up an open layout.
Personalises your lifestyle by adapting your living space to your living preferences.
Up to 30% of a home's potential living space is in the attic, and is typically unused, except for storage. A loft conversion can open up this space, allowing you to create a guest room, home office, or gym.
Extensions and loft conversions are excellent returns on your investment. You may spend £15,000 to £75,000 to create the loft conversion or extension of your dreams, but you'll recoup your investment and earn a profit, both when you move into the finished space, and later when you sell your home.
What is a loft conversion?
Conversions are the process of transforming an empty loft or attic space into functional living space. That space can be a home office, a gym, a living area, guest bedroom or even a "man cave" or playroom.
A loft conversion can also mean transforming commercial space, like a manufacturing facility, church, water tower or warehouse, into living quarters.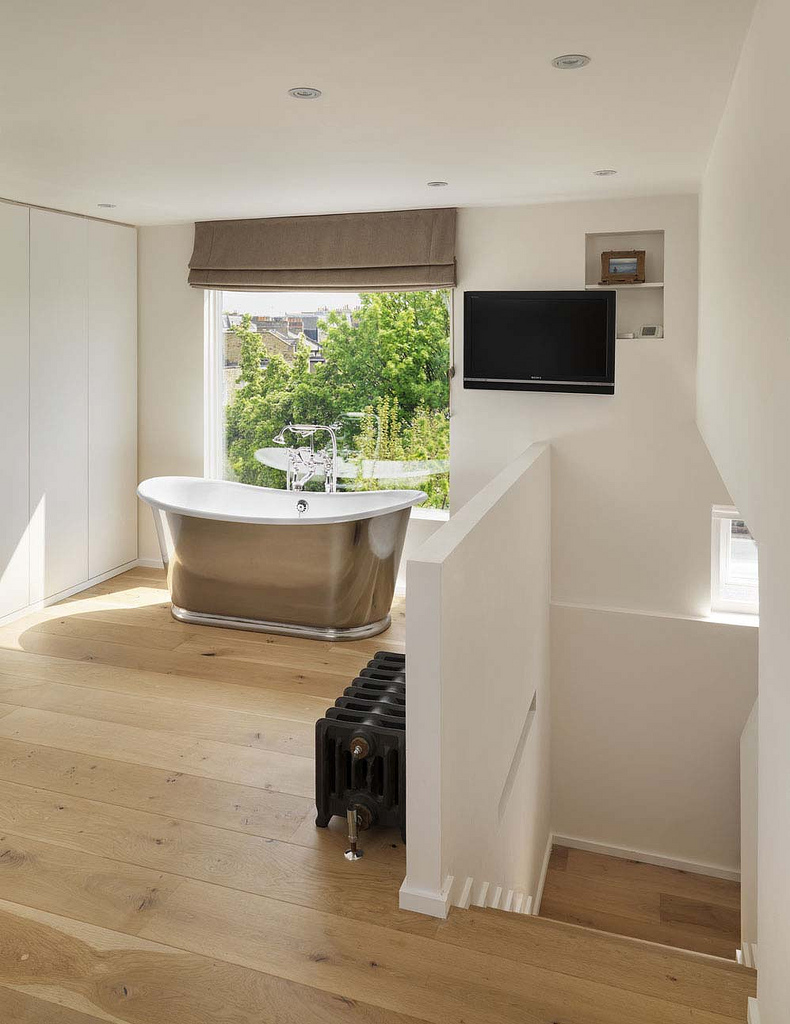 What is an extension?
An extension is the extending of your home, either up or out, by adding a room, or increasing the size of an existing room. There are a lot of advantages to an extension:
You don't have to go house hunting and incur yet another mortgage.
You don't have to pack up and move your entire house.
You get to stay in a neighborhood and area you love.
Your kids won't have to change schools, and you won't have to change your lifestyle.
Unlike buying what a seller is offering, you get to decide where to extend your house based on your lifestyle and needs. You can extend up, down, out the front, out the back or the side of your home.
Two words — "outdoor kitchen." Yes, your extension can be an outdoor kitchen or recreation area to complement your backyard or lifestyle. You can add on an extension, or extend an existing room — such as a kitchen, dining or family room.
The end product meets your space and lifestyle needs exactly.
The good news about conversions and extensions:
In the UK, loft conversions are generally considered permitted developmental, so you won't need planning permission, as long as you comply with the regulations. At Horsham Services, one of our Horsham carpenters can assist you with these specifications
Kinds and costs of loft conversions
The good news is, you don't have to spend hundreds of thousands of pounds to convert a loft into liveable space. Because loft conversions and extensions are the most straightforward and easiest way to increase living space in your home, you can plan and pay for them in stages. Start small, with a "room-within-a-room" conversion. These often involve:
One or more skylights.
Added insulation.
Added electric outlets, lighting and heating ducts.
Wider or new staircase.
Floor reinforcement or installation such as extending your floor space (where there is a high ceiling you can convert unused space into a small home office for instance.).
If you have the budget and the vision, you can expand your conversion or extension anyway you like! The sky (and the budget), are the only limits.
Dormer Windows
Dormers are a special kind of window that are usually built in during home construction, but that can be added after construction, or in an older home. They're a simple type of loft conversion that many homeowners find both affordable and effective. Dormers are popular conversions because they can:
Open up a space with natural light.
Open up floor space.
Increase the headspace in an area where you normally wouldn't be able to even stand up.
Give you options for changing, moving or installing staircases.
Be installed at the ends or sides of your house.
Of course there are more than just ten advantages to a loft conversion or extension. If you sit down and think about all the ways you can use an added 100 to 1,000 (or more) square feet in your current home, you'll start to see them. They almost always involve an increased quality of life for you and your family.
If you want to know more about the process, or get a free quote, contact us.